Liquid Crystal Displays (LCDs)
From planning to delivery
Your profit increase through successful development & production and effective quality & cost management
Top online training with texts, graphics, voice videos, films and monthly face to face events (blended learning).

In this online course you will learn how to delight your customers, supervisors, and colleagues by
knowing the market and the leading manufacturers for LCDs better,

understanding the engineering in four steps,

explaining a lean manufacturing process in detail,

eliminating the causes of the quality problems,

naming the differences between current and future LCD technology and their advantages for your application,

knowing the modern, promising products and techniques

knowing how to get out of the price spiral.


You will receive the course with the following content:
At the end of each section, you can pass a test to continue. At the end of the course, please send me your screenshots of your passed tests in each section and you will receive a valuable GTEC certificate that you can use
to reach the next Jade Belt level of GTEC Profit Growth Academy,
to apply for a new job, or
to negotiate a new salary.
This course is ideal for:
Employees who are already in the LCD business,
Interim managers who want to expand their customer base,
People in business development who want to talk to new customers from the LCD business on an equal footing,
Quality Managers and Plant Managers who optimize their processes in order to achieve the specified deadlines, quality goals and costs,
Teachers or professors who want to teach the subject of LCD
Executive consultants who want to get assignments in the LCD business
Company owners, self-employed persons and managing directors who professionally control, motivate and monitor their employees and who have to make promising (investment) decisions for the benefit of the company.

As an employee, have you put a lot of effort into your own training and your salary is still not increasing? Or you have invested in your employees as a company owner and still your profit does not increase?
This online course with face-to-face online workshops can support you in finding a solution:
You find the cause of the quality defects in the product and can optimize it
You form a vision of your future products and their prices in the market
The internal improvement potential is implemented by motivated employees.
You advise your boss on what and where to start in the next step of the improvement process.
After the online course you will know:
how you as owner, manager and consultant bring your customers to the negotiating table and bring them to you with your knowledge and new suggestions for improvement or analyses,
how you as an employee, quality or plant manager can make your processes safer, leaner and more cost-effective,
how you, as a teacher or professor, design and present the dry topic in such a way that your students are enthusiastic, so that in the end you can say for yourself that my business has become more successful and profitable thanks to happier customers.

If you really master these seven points above, you'll be more likely to convert interested visitors into enthusiastic customers.


Your advantages:
One year access to this course. Changes and additional content that are added from time to time are then free of charge.
Information about new courses, authors and market developments (if desired)
Blended Learning: Once a month, the course participants get together in a zoom meeting (English and German language) to discuss open questions together.
You can download the course as JPG and PDF in sections.
You can determine the study times by yourself.
If you can't be there live at the Zoom meeting, I'll automatically send you the recording to download.

For this online course, all you need is the internet, a piece of paper and a pen.

Current starting price (without VAT):
599 euros (until December 31, 2023),
888 euros (starting January 1, 2024)
All about the author Karlheinz ZUERL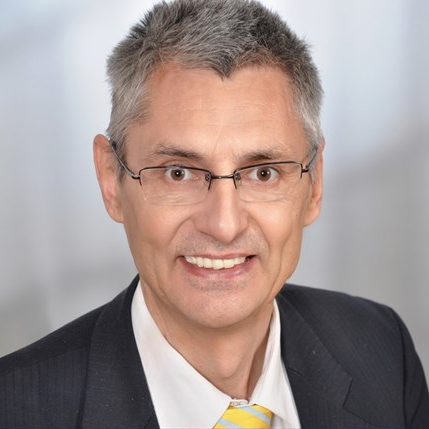 I am passionate about constantly expanding my own knowledge and passing on this knowledge and skills to interested companies and employees who want to make more profit with modern technologies.

As a mechanical and industrial engineer, for over 40 years I have been making sure that my customers significantly increase their profits.

My absolute specialty is reducing costs in the company and increasing the profit for my customers while developing the business at the same time.

I know what works and also what doesn't work.

My motto is "More profit through more knowledge and skills" and I am the author of the book "Effective Cost Cutting in Asia", published by Springer.
I live in China and have been running my business from there for over 15 years, either in the factories directly at the customer, or in Zoom mentoring online.

When I'm not working for my clients, I jog or am involved in family, health and well-being through ROTARY and ASCIRA around the world.